We take the title of being the Nation's Premier RV Paint, Service and Renovation Specialists seriously. Owner Mike Suski's vision for quality and customer service carries over into every aspect of your experience with Pro Custom, Inc.. This includes providing In-House Graphic Designers who will work with you to create a Custom Paint Design project that's exactly what you want.
Our experts will transform your design ideas into a Custom Paint Rendering that will show you exactly what your completed RV will look like. Once your design has been selected we will work with you in selecting colors for your layout. Our unique spray cards will enable you to view your paint selections, in living color, so that you can get can see exactly what they look like in person. From there, your RV goes through numerous stages until the final project is completed - and it will look exactly like your paint rendering! Check out some our of incredible Custom Paint Renderings, below, to draw inspiration for your project. We work with you every step of the way to ensure that your finished RV exceeds your expectations. You'll have all of this, and more, to look forward to when you choose Pro Custom, Inc. for your Custom Paint needs.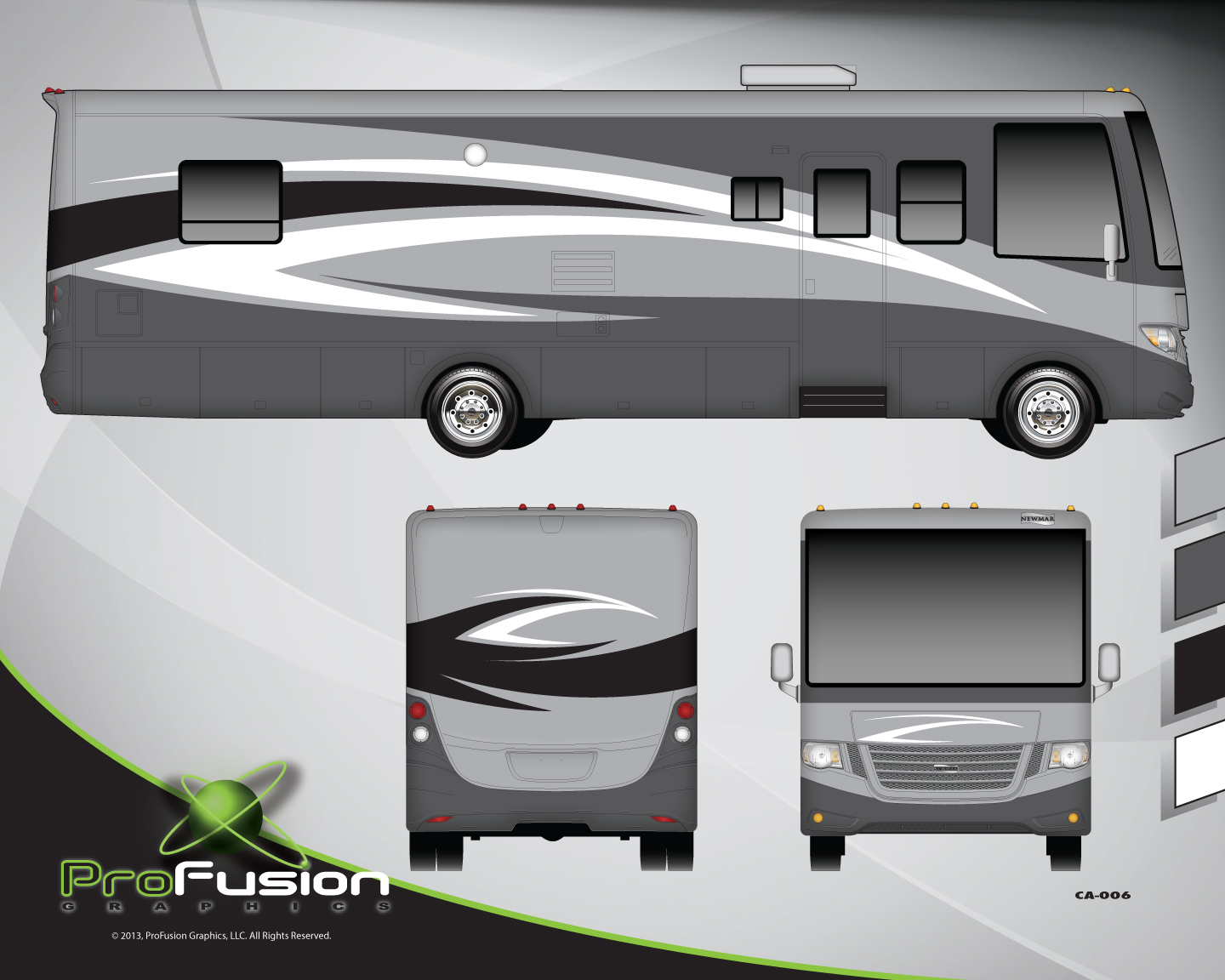 Did you find something you like? Great! We're here to work with you in creating your own, custom, design for your coach and will draw inspiration from your selection(s). Schedule an appointment today to come for an estimate and to discuss details.

Still not seeing what you envision? Contact us to discuss your ideas and see why our customers are raving about our service & finished products that are unparalleled in the RV industry.
Whether your unit is a 5th Wheel, Motorhome, Travel Trailer or Toy Hauler - there is no job too large or small for our design team. Let's get started in turning your RV into your Dream Coach! Call us at 574-217-0399 or contact us to schedule a consultation - you'll be glad you did.